Category:
Cloud Dine Systems
Mediterranean Travel
There won't be a regular blog post this month. I'll be traveling for a month through the Mediterranean countries. (France, Spain, Italy, Greece and Turkey) It's been a exciting, busy time since I left RightNow/Oracle to found Cloud Dine Systems and it's going to become even busier. I'm taking a month long vacation since for the next few years my time is spoken for.
Thaddeus
Edit:
It was great to recharge the batteries.
Wanted to share a cool picture of a giant puppy from the Guggenheim Bilbao in Spain. At 43 feet ( 13 meters) tall it dwarfs the people around it. (That's me at the base.) Definitely the biggest dog I've ever seen. And it's just a puppy, imagine how big it will become.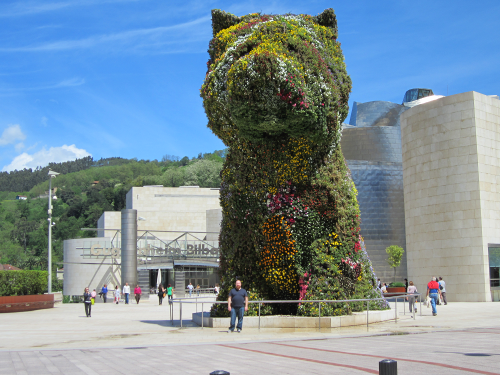 Photo credits: Copyright © 2012 Cloud Dine Systems, LLC. All rights reserved.